The tourist resort of Tsilivi, is found 4km outside the town of Zakynthos, 8 km of Zakynthos airport and adjacent to the Balcony Hotel. The hotel stands on a hilltop, 20 meters above the safe sandy beach of Tsilivi. The beach offers a variety of water sports while the resort includes diverse restaurants, bars and shops.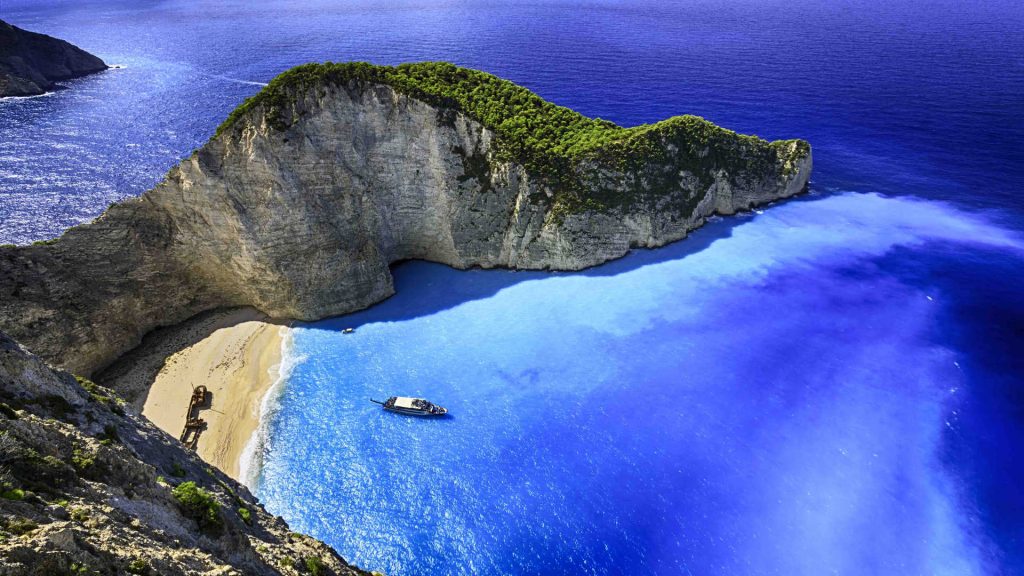 A magical place
Zante Island
Zakynthos is the third largest island among the Ionian Islands, after Corfu and Kefalonia, occupying an area of 406 square km. The coastline is 123 km in length and the shape of the island resembles an irregular triangle with base the Laganas Bay, and top the cape Skinari at north. According to the census of 2001 Zakynthos is the third in population island in the Ionian Sea having 38,680 inhabitants.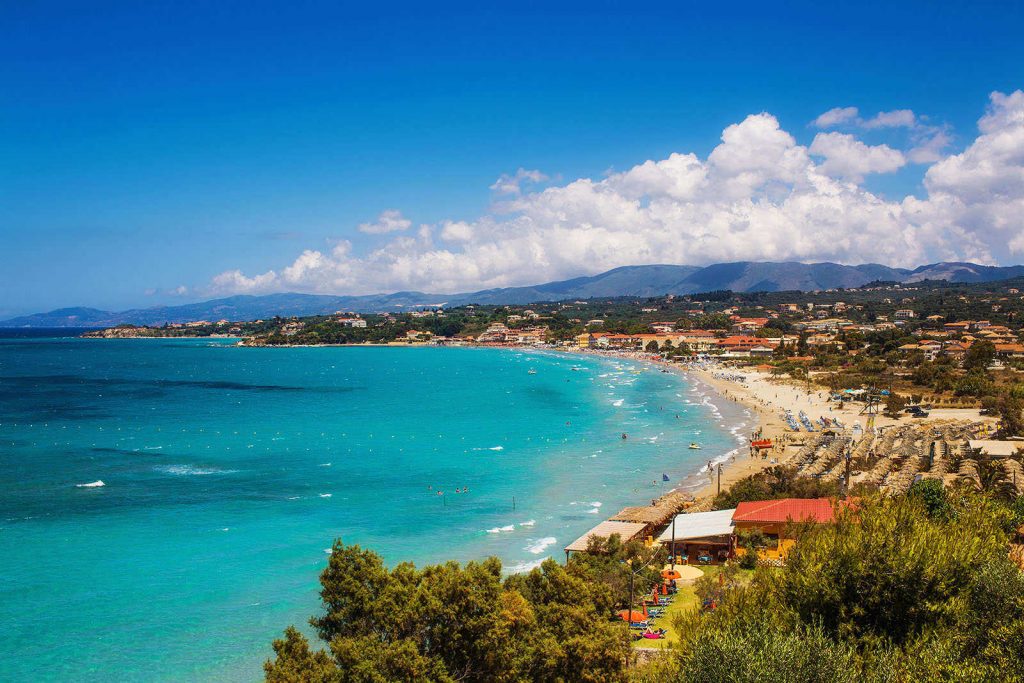 Exceptional beauty
Tsilivi Beach
Tsilivi beach is an exceptional beach and this has been recognised as it has been awarded the international Blue Flag Award, only given to beaches that meet strict criteria for cleanliness. The beach is a long stretch of golden sand which shelves gently into the crystal clear waters, so it is safe for children. Numerous watersports are on offer at this beach for instance, windsurfing, water skiing, banana, pedaloes, jetskiing, paragliding and much more!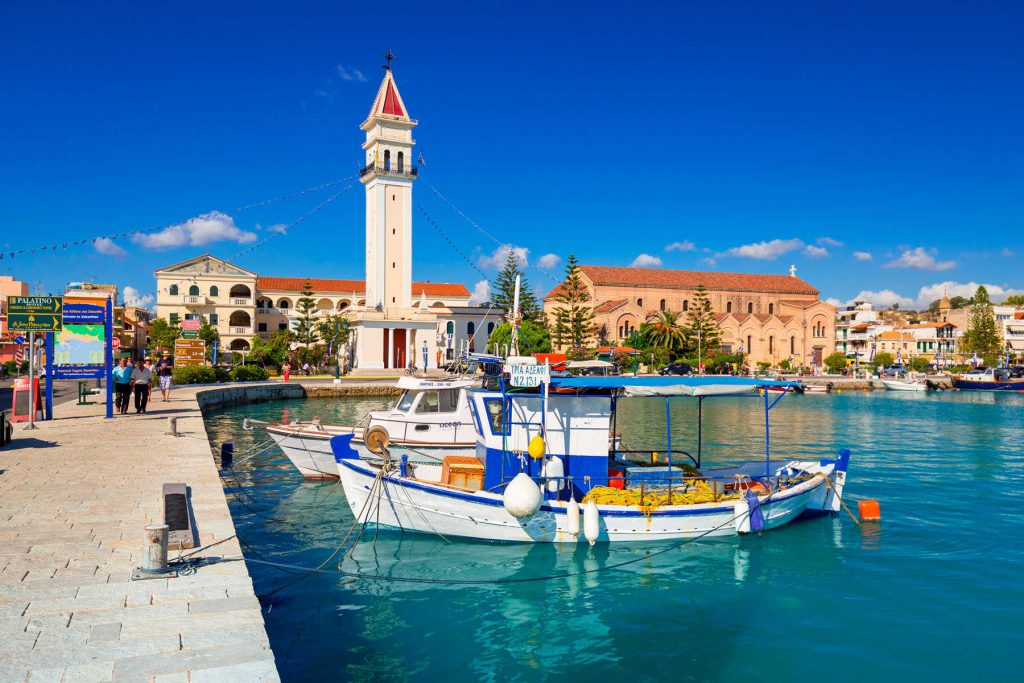 Transportation
How to come
You can reach the island by air from the Eleftherios Venizelos Airport, as the Aegean Airlines company launches flights to ZAKYNTHOS during the year, with flight duration of 50 minutes. The airport 'Dionysios Solomos', tel. +30 26950-28611, +30 26950 49051, is 5 kilometers away southwest of the town of Zakynthos and receives many charter flights during the tourist season.
Also, there are daily bus routes from Athens to Zakynthos-Kilini, KTEL Athens tel. +30 210 5129432, KTEL Zakynthos tel. +30 26950 22255. The access to the island is possible by ferry from Kilini during all the year (Kyllinis Port Authority, tel. +30 26230 92211). Also, throughout the summer season, Zakynthos island is linked to the island of Kefalonia through the boat line Pesada-Skinari.